NOTICE: May 21, 2016

A Note To Our Customers,
From this point forward, we will no longer be carrying any Whelen, Code3 or Ecco Products on our site or at our store. Please dont ask for these products, we dont have them. We have found many issues in the past with Whelen not properly covering the product warranty without blaming the end user. We dont need that here and my customers should be treated more fairly and are deserving of that more so than what Whelen and Mobile Fleet has done for them.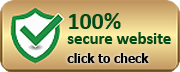 VLSLIGHTING.COM Guarantee's Best Pricing with Free Shipping on orders over $250.00
Top-of-the-Line LED Warning Lights
Strobe Lights, STT & Marker Lights,
SoundOff Signal Products, Pinnacle Mini Light Bar & LED3 Mini Light
Federal Signal, Legend Light Bar, Maxxima Lighting & Grand General
Featured Items

NEW nRoads Mini Lightbar
by SoundOff Signal
ENRMBSS

NEW mPower Fascia
by SoundOff Signal
EMPS2SQ - EMPS2ST - EMPS2SM

NEW nRoads Low Dome LED Beacon Light




by SoundOff Signal




PermMnt: ENRBCSLCD1 - MagMnt: ENRBCSLMZ1

it's all about choices! Smart Design



---
We Have Added "New Products", "Sale Specials" and a "Newsletter" tab/page for
Newly Released Products, announcements & updates!
---
| | |
| --- | --- |
| When you are in need of audible or visual warning systems for your fleet of vehicles, come see or call the professionals at Vehicle Lighting Systems. With more than 15 years of experience, Vehicle Lighting Systems is the company to call for top-of-the-line LED warning systems from SoundOff Signal products, Federal Signal products, Code3, Maxxima lighting, Grand General and Custer products for police, towing, construction, fire, tractor trailers and school bus fleets. We deal with Full Size & Mini Light bars, Dash & Deck Grill Lights as well as OEM Stop Turn Tail & Marker Lights for tractor trialers & school bus fleets. Now joining forces with ARI. Click Here for ARI Supplier details. | |
Contact us at (866) 570-8980 to purchase Emergency Audible and Visual LED Warning Lights for Construction, Towing, Police and Commercial Vehicles.

Call or E-Mail for Top-Quality
LED Warning Lights Today!

Hours:
Monday–Saturday, 9:00 a.m.–6:00 p.m.
Installs by Appointment Only

LED Warning Lights, Strobe Warning Light, LED Mini Light Bars